Disney Magic Box Subscription
The Most Magical Disney Subscription Box, Guaranteed!
Our Disney Magic Box is the only Disney subscription box that includes a magical variety of Disney products customized to match the preferences (along with wishlist and special requests) for up to two recipients, including authentic original Disney Parks merchandise, along with products from over a dozen Disney-licensed vendors and designer brands, to ensure the most magical Disney subscription box experience for Disney-lovers of all ages!
Not only does our Disney Magic Box Subscription guarantee 120%+ in merchandise retail value (expect $150+ in total MSRP), but unlike any other Disney subscription box on the market, also includes our one-of-a-kind money-back satisfaction guarantee!
Still not sure? See verified subscriber reviews of this product!
**Important: This subscription automatically renews on the 1st of each month, ships prior to the last day of each month, and can be cancelled at any time. Subscriptions ordered after the 15th of the month (5th from October through December) will begin the following month.

Magical Features:
• Custom curated for up to 2 recipients based on 400+ account preference options (2nd recipient will receive 1 item per shipment)
• Free entry in the monthly Golden Ticket Giveaway 
• Over 250 Wishlist items available for request
• Money-back satisfaction guarantee
• Guaranteed 120%+ in merchandise value
• Skip/unskip any month from within your account
• Cancel any time
• Responsive customer support
• No product duplication
• No cheap filler items
• Enjoy the full MAYD experience in our Magic At Your Door Facebook Group
Shipping: Flat rate of $9.99 to the contiguous United States; Calculated shipping to other US destinations; No international shipping.
(:
Very good and cool loved everything Great box
Amazing
Exactly what I wanted!! Love Magic at Your Door!! ❤️
My Very First Box
Absolutely loved it 🥰 I am so speechless and this box made me feel like I was a kid opening gifts on a Christmas morning. I felt like I got mostly everything on my wishlist and I was super excited. I will be doing video reviews from here on out of my experience with Magic At Your Door. Check out my video below of all the wonderful feels I felt while unboxing this box.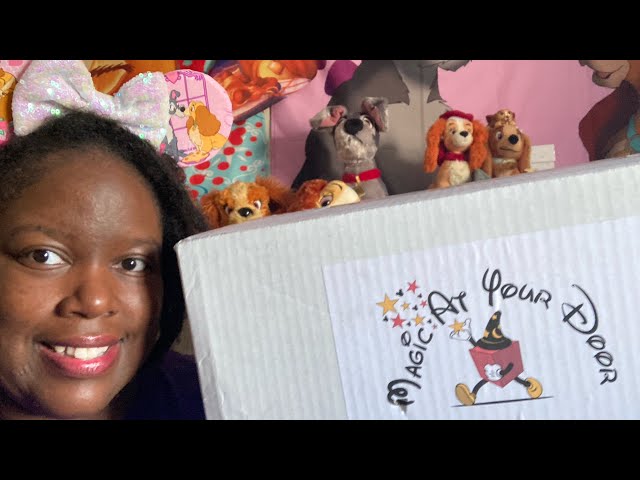 Best Disney Box Ever
Blows all of the other subscription boxes out of the water. They truly listen to what your interests are & totally cater to them. Best Disney box by far! Can't wait for my next one!
Love!
I love my MAYD box, it always puts me in a great mood when I get home and see it waiting! I have liked everything I have received so far and can't wait to see what I get in the future.
---
More from this collection: