Disney Magic Box Subscription (Gold)
The Most Magical Disney Subscription Box, Guaranteed!
Our Disney Magic Box Subscription - Gold Level includes a magical variety of Disney products customized to match your preferences for up to two recipients, including authentic original Disney Parks merchandise, along with products from over a dozen Disney-licensed vendors and designer brands, to ensure the most magical Disney subscription box experience for Disney-lovers of all ages!
Not only does our Disney Magic Box Subscription guarantee 120%+ in merchandise retail value (expect $150+ in total MSRP), but unlike any other Disney subscription box on the market, also includes our one-of-a-kind money-back satisfaction guarantee!
Still not sure? See verified subscriber reviews of this product!
**Important: This subscription automatically renews on the 1st of each month, ships prior to the last day of each month, and can be cancelled at any time. Subscriptions ordered after the 15th of the month (5th from October through December) will begin the following month.

Gold Level Features:
• Custom curated for up to 2 recipients based on 400+ account preference options (2nd recipient will receive 1 item per shipment)
• Free entry in the monthly Golden Ticket Giveaway 
• Exclusive Gold Level Wishlist items available for request
• Money-back satisfaction guarantee
• Guaranteed 120%+ in merchandise value
• Skip/unskip any month from within your account
• Cancel any time
• Responsive customer support
• No product duplication
• No cheap filler items
• Enjoy the full MAYD experience in our Magic At Your Door Facebook Group
Shipping: Flat rate of $9.99 to the contiguous United States; Calculated shipping to other US destinations; No international shipping.
Great products, fast shipping, amazing value! Thank you! ❤️
Great Product
I've gotten a few Disney subscription boxes and Magic at Your Door seems to be the best. You can always expect the product around the same time each month. They are very specific with their Wishlist and catering to the persons interest. I think this is a great gift for any Disney fan.
Another amazing box!
I received such great items, many that were on my wish list and some great surprises! I received the disney dog loungefly bag snd giving it to my daughter for Christmas! Thank you so much Magic at your door for always bringing a smile to my face when my box arrives!!
Magical
The Magic at your door is truly MAGICAL. My Halloween box was amazing, unfortunately one of my items arrived broken. I contacted them and they send me a replacement for it. I don't really leave reviews but I was so blown away by their awesome customer service but I had to let everyone know how amazing this boxes. All thanks to the great team that creates and makes this subscription possible💖.
Decent
I definitely liked the figure that I got inside this box but I believe that was one of the figures on my wish list. I wasn't a fan of the child's backpack that I got especially that it was dented, however they did send me a new one. The pens were cool with it but to be honest I don't think spending $135 is worth it for just one child size backpack and two pens however I will definitely defend the figure I got, I guess I'm just more into getting more items instead of getting less items that cost more but maybe that's just me.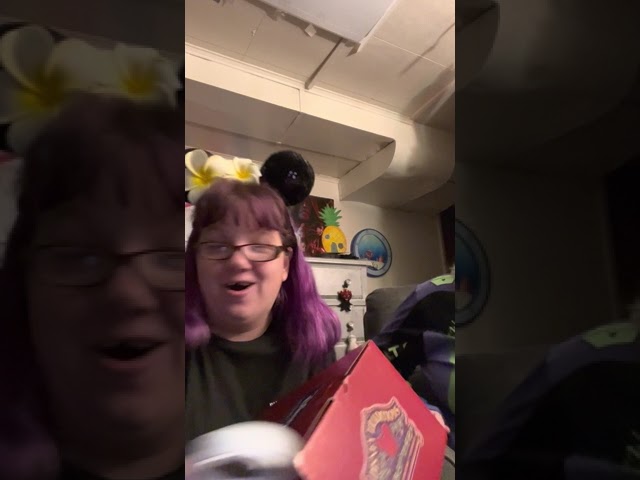 ---
More from this collection: